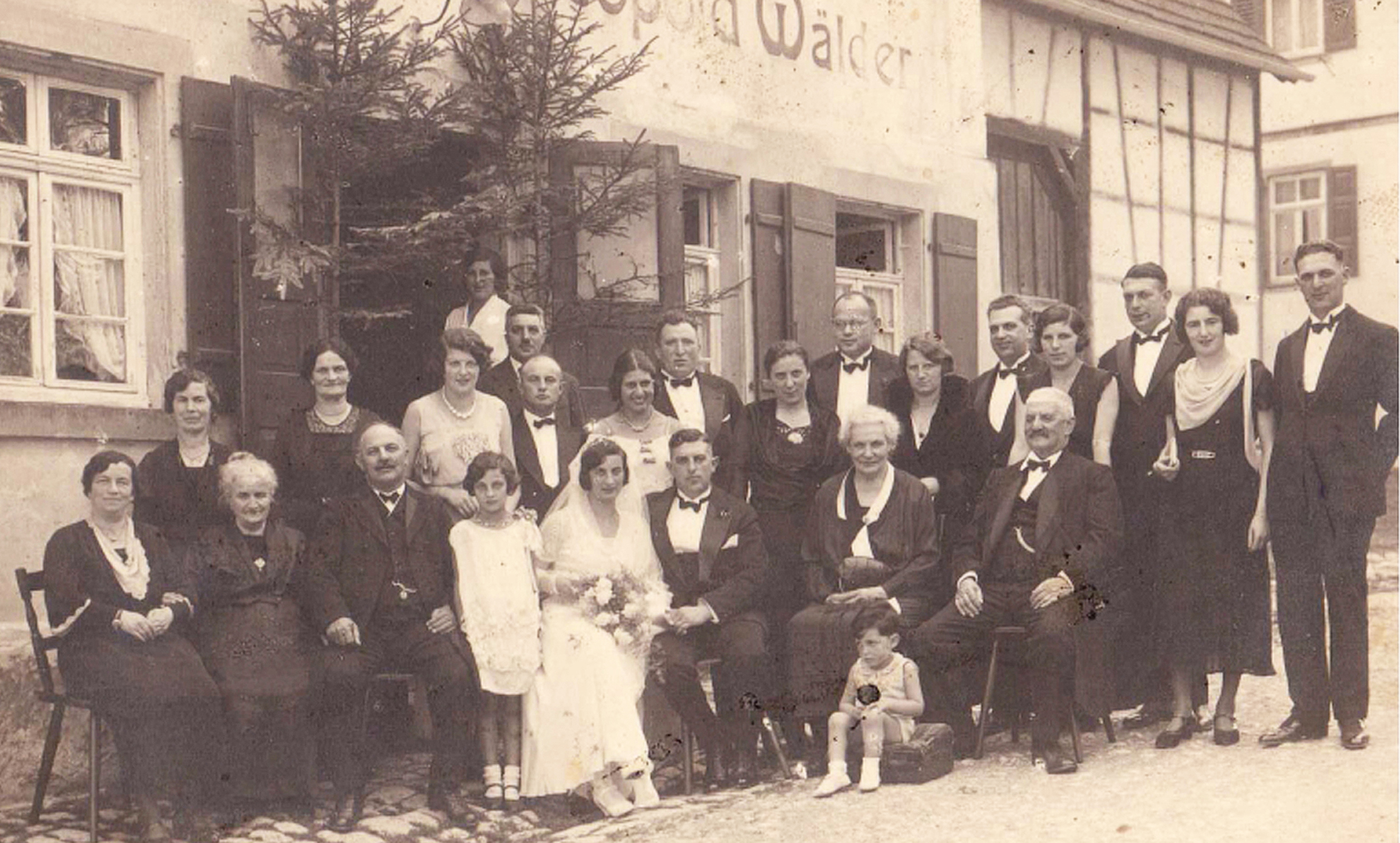 In 1932, her sister Hella married Reinhard Löwengart in Rexingen. There is this photo of the wedding party in front of the Rose Inn.
Ten-year-old Ilse is standing in the front row between the bride and her father Wilhelm Wälder. Her mother Zilly Wälder sits on the far left, next to her grandmother Zippora Weil.
Uncle Leopold, the owner of the inn, and his daughter Thea, Ilse's cousin, are standing at the very back in the front doorway.