Shoshana Neumann was born in Chernivtsi-Bukovina, Romania in 1931, the middle of three children – there was an older brother and a younger sister – in an ultra-Orthodox family. Her father, the rabbi of the community, taught Shoshana Hebrew from the time she was very young but told her, "We Jews must know Hebrew only so we can read the sacred books".
Shoshana was sent to Bais Yaakov kindergarten, where she was taught blessings, prayers, Sabbath songs and even Zionist songs. She particularly remembers a summer camp she attended at the age of seven where she learned to sing what would later become Israel's national anthem, "Hatikva".
After kindergarten, Shoshana attended a Romanian elementary school. Her father explained to her that she must learn the Romanian language in order to be able to integrate, although he and her mother themselves spoke Yiddish and did not know Romanian. Shoshana says about her special relationship with her little sister Esther, "I loved her dearly. We always walked with our arms around each other. All the children were jealous of us. My sister was so beautiful, I was so proud to be her big sister."
"One of my strongest memories from the beginning of the war was right at the start of the bombings. Esther suddenly disappeared and the whole family immediately started running about, looking for her. Finally, we found her hiding under the bed of one of the Christian neighbors, shaking with fear from the sounds of explosions. I had been so worried about my sister that I already imagined the worst of all. I was very relieved when I saw her."
When the Chernivtsi ghetto was established, Shoshana's family's house was within the boundaries of the ghetto. All of Shoshana's extended family lived outside the ghetto and when the Nazis seized their homes, they moved into Shoshana's house. "I had no choice but to sleep on a big sack of flour. I wasn't comfortable but I was so happy that the whole family was together that I even stayed up all night to hear my father teach Torah to the rest of the family".
During that period, Shoshana played an important role. Because she was the only member of the family who spoke Romanian and because she resembled a German, she would hide her yellow star and sneak into the Christian quarter of the city. Because of her appearance and speech, no one suspected her when she snuck into the queue for oil or bread. "I was my family's only connection to the outside world", she says. After a month in the ghetto, the family was sent to the Transnistria area, to the Bershad ghetto. The family was told that they would work the fields there and transfer the agricultural produce to the German army.
For some six weeks, they walked the long distance to Bershad on foot, often in knee-deep mud. During this arduous and terrible journey, the whole family fell ill with typhoid fever except Shoshana. Shoshana's father died of the disease about a week after their arrival. A short time later, Shoshana's sister Esther died in agony and three days later her brother died. In less than a week, Shoshana had lost almost her entire family. Her mother survived the disease but was deafened in both ears. During that time, Shoshana did her best to help her sick family: she pumped water and collected corn roots to burn for heat but to no avail. After the family's deaths, Shoshana and her mother stayed in a single room with nine orphans. To fend off starvation, Shoshana risked leaving the ghetto area to collect sunflower seeds.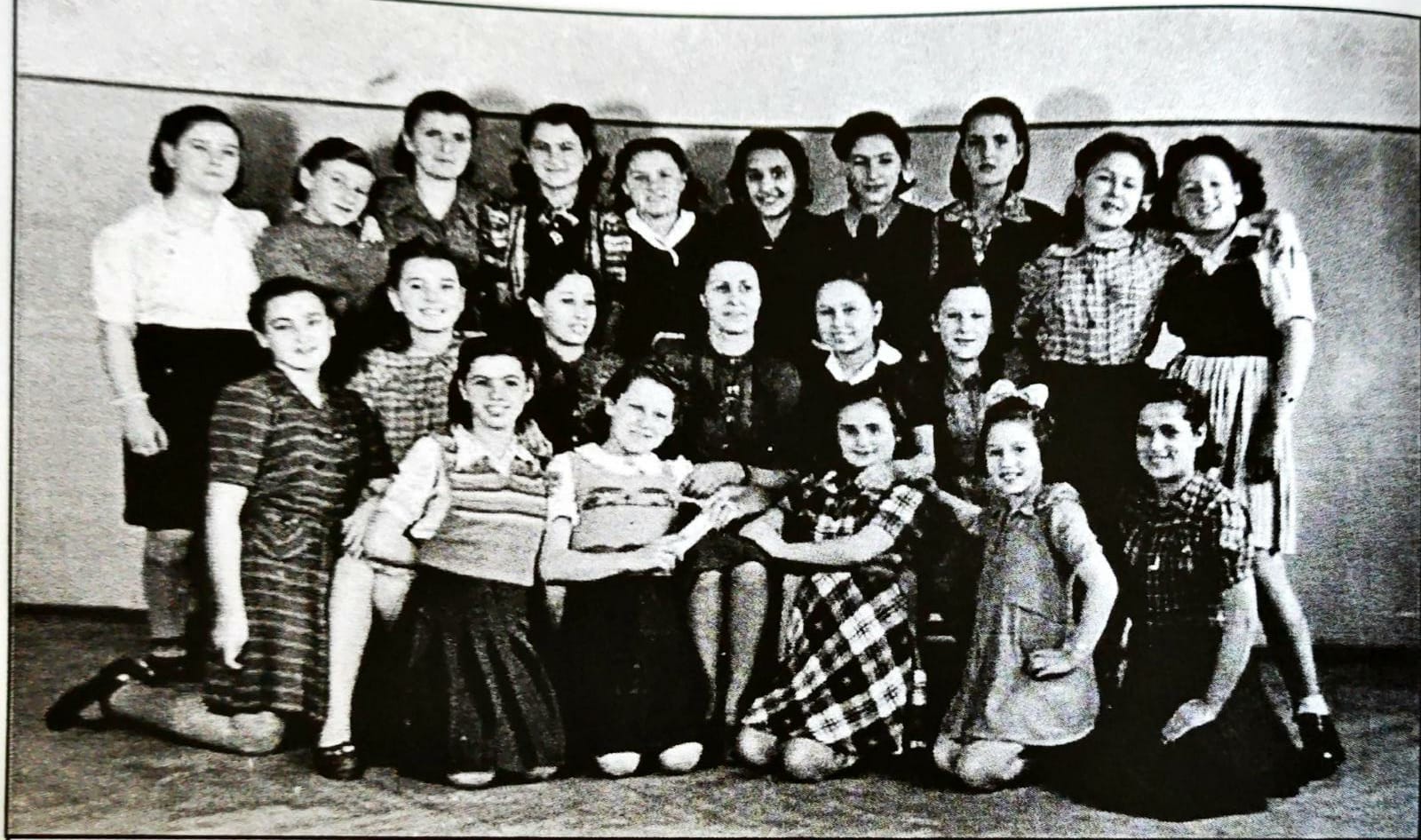 In February 1944, the Romanian army arrived and evacuated all the orphaned children to the city of Iași . The surviving Jews in Iași offered  the children a warm welcome, taking care of all their needs and keeping them occupied. Shoshana's mother remained in Bershad until July. Shoshana says that when Chernivtsi was liberated around July 1944, all the orphans were collected in Odessa, in the Soviet Union. Shoshana describes the difficult conditions: "In Odessa, there was a harder famine than in the ghetto. The Russians were busy fighting for control of Berlin and sent most of the supplies there, and we were left to die of hunger."
It was only about a year later, in April 1945, that Shoshana returned home.  There, she found her mother was waiting for her. Her mother's suffering during the war had left her exhausted and confused. "The war broke my mother," says Shoshana. "All the upheavals, all she had lost, my mother was simply incapable of raising me, and the result was that I stayed in a number of orphanages until I finally immigrated to Israel in 1950".
In conclusion, it is important for Shoshana to convey a message to the younger generation. She says, "Appreciate the fact that you were born here in the Land of Israel, in our country and in a world where you do not have to constantly struggle to survive and go through the things I went through".  Today, Shoshana lives in Haifa. She has five grandchildren and four great-grandchildren. "This is my real victory, the family I started. It shows that life is always stronger than death".