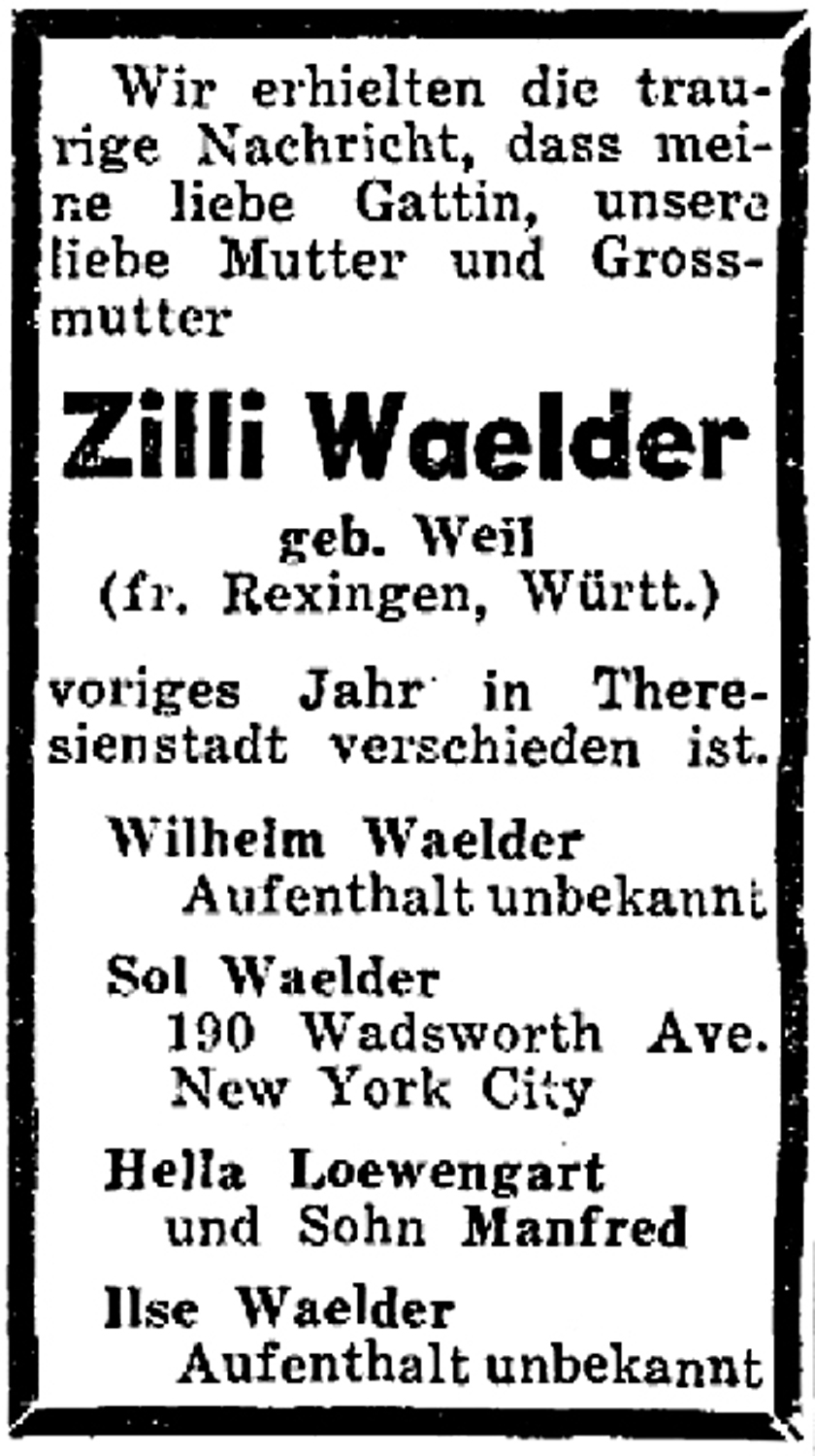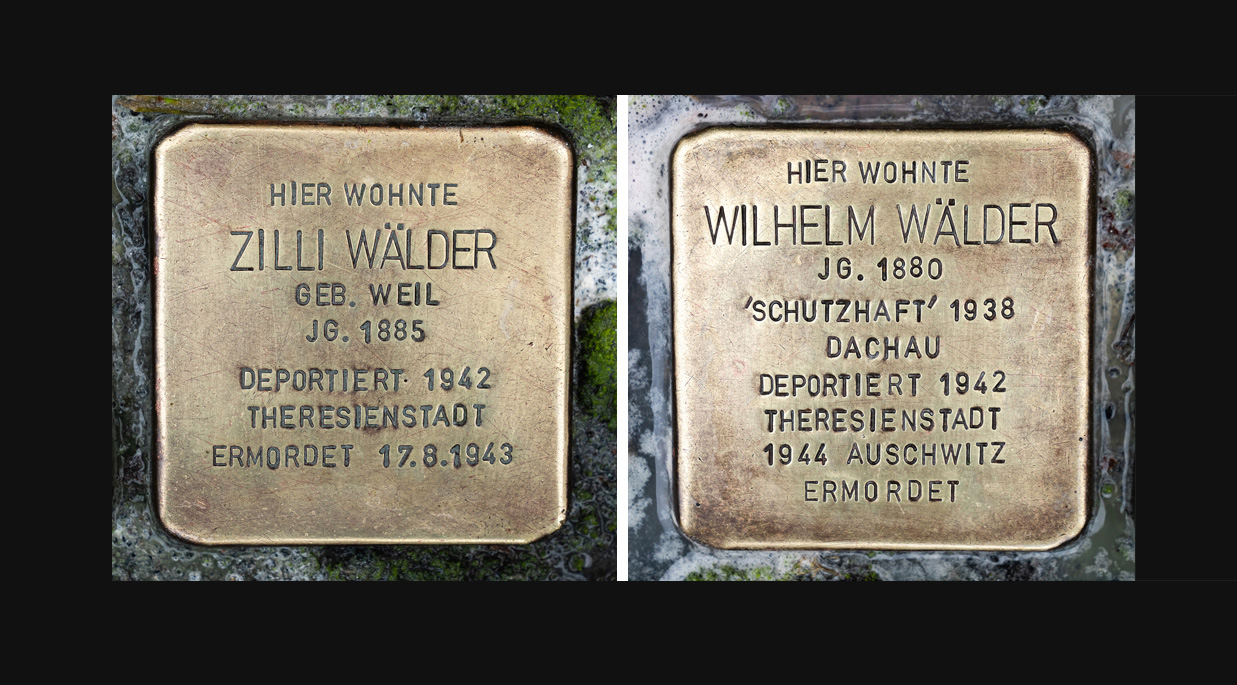 Zilli Wälder died in Theresienstadt on August 17, 1943.
Wilhelm Wälder was taken from Theresienstadt to Auschwitz and murdered there.
The trace of Ilse Wälder is lost in Izbica.
It is not known whether she died of hunger and weakness there, like many people, in a field near the train station, or whether she was taken to Belzec or Sobibor.
On August 24, 1945, an obituary for Zilli Wälder appeared in the New York newspaper Aufbau. For her husband and daughter it says: "whereabouts unknown".
In 2013, stumbling stones were laid in Rexingen for Ilse, Zilli and Wilhelm Wälder.